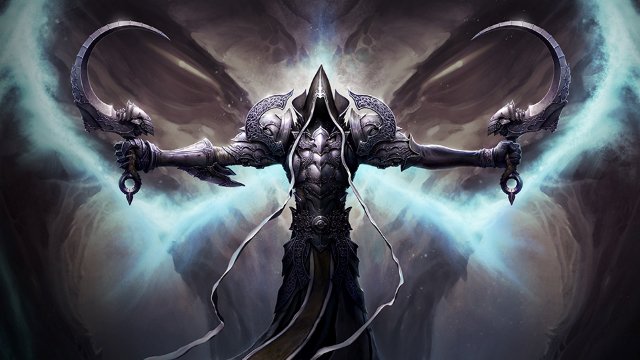 Seven years after being released, Diablo has a very active player base thanks to the regular updates that it received. Patch update 2.6.6 is the newest update for PC, PS4, Xbox One and Nintendo Switch.
Early news
People should know that the patch 2.6.6 isn't officially out yet, but for those who really want to see what is new as soon as possible, the game's PTR server comes in handy as it will feature the update for an entire week, starting on July 25 (only for PC users).
It's notable that the game might experience maintenance at times, outages, some hotfixes and various smaller patches.
How to test the update
If you want to check out Patch 2.6.6 PTR, you have to go to Battle.net, go to the Diablo 3 tab, and find the PTR: Diablo 3 button (located in the drop down menu over the "Play" button) and then click "Install".
Update highlights
The official introduction of patch update 2.6.6 will mark the beginning of Season 18, the Season of the Triune. All players will get the Triune's Will buff, which will grant the chance for a circle to spawn. The circle offers 100% damage bonus, 50% discount on resources spent and faster cooldown times.
Patch notes
Here are some of the patch notes for the new update:
General
A pet has been added that will be available for players who pre-purchase Warcraft III: Reforged (PC Only)
Seasons
Developer Comment:The last couple of Seasonal buffs have been focused primarily on end-game content. We wanted to try something different this Season with a buff that was more beneficial to players regardless of where they might be in their Season Journey. Triune's Will can come into play as early as level 1 and continue to make an impact on your game experience from the beginning to the end of the Season, and we're looking forward to seeing how players leverage this ever-changing boost throughout their adventures!
Items
Flavor of Time
New Legendary Power: Pylon effects last twice as long.
The Executioner
New Legendary Power: Attacks will slay enemies with less than (5-10%) health.
Stone Gauntlets
New Legendary Power: Getting attacked will slowly turn you to stone… (You gain 50% more armor, but your movement speed is reduced by 15% and attack speed is reduced by 20%. This effect stacks up to 5 times)
Federick is the technical editor for S4Tips.com. He is our expert on everything related to computer components, from cooling systems for next-generation video cards up to processor overclocking.