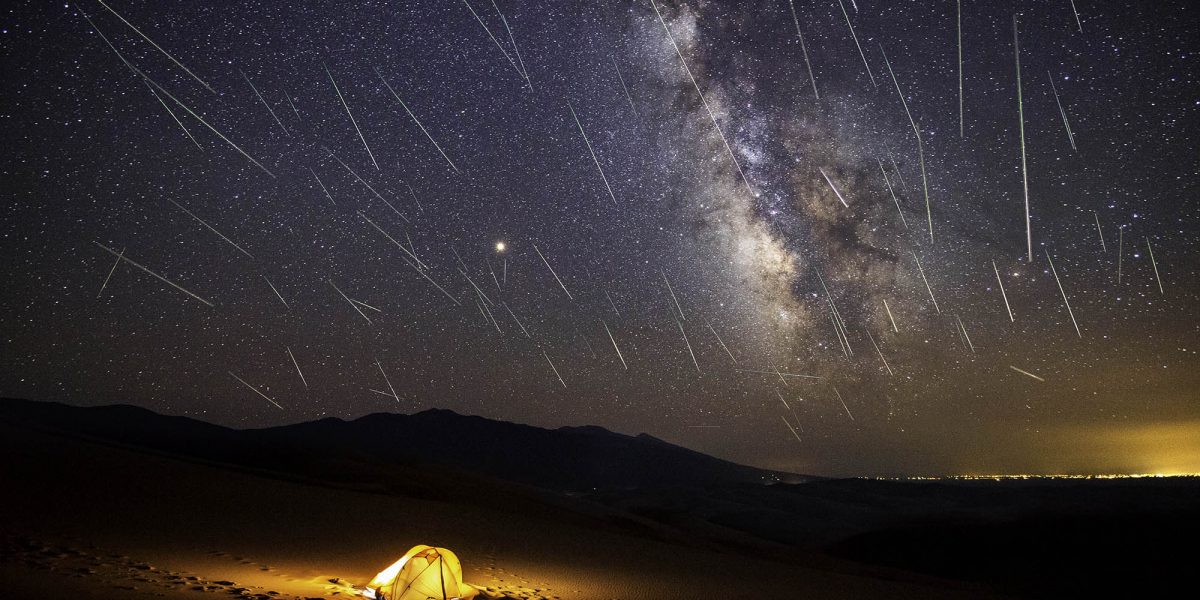 The Perseid Meteor Shower is one of the most spectacular shows of nature and it's all going right on schedule, just like it happened the previous years.
NASA set a camera designed to photograph meteors during the Perseid meteor shower, and it turns out that the shower is so amazing that even spiders want to watch it all: a spider appeared in a photo taken by NASA's special camera that was set up at Mt. Lemmon SkyCenter near Tucson, Arizona on August 5.
Vast network
Nasa's network consists of 17 all-sky cameras, which capture black and white images of the night sky using fisheye lens. The camera was purposefully set to spot fireballs that are actually meteors entering our planet's atmosphere in a streak brighter than Venus' sky.
Previous encounters
This is not the first time a spider photobombs an important photo that NASA intends to take: NASA has previously released photos of a bug, an owl and a small bird stopping in front of all – sky cameras. Back in 2007, a plumper spider crawled over the lens of the camera that was pointed to the launch site of the space shuttle Atlantis.
Bright skies
This year's Perseid Meteor Shower is difficult to spot because of the glow of the waxing moon. The Perseids will peak on August 12, when skywatchers will be able to spot between 10 and 15 meteors per hour.
It's notable that the Perseids happen when Earth intersects paths with debris surrounding Comet Swift – Tuttle.