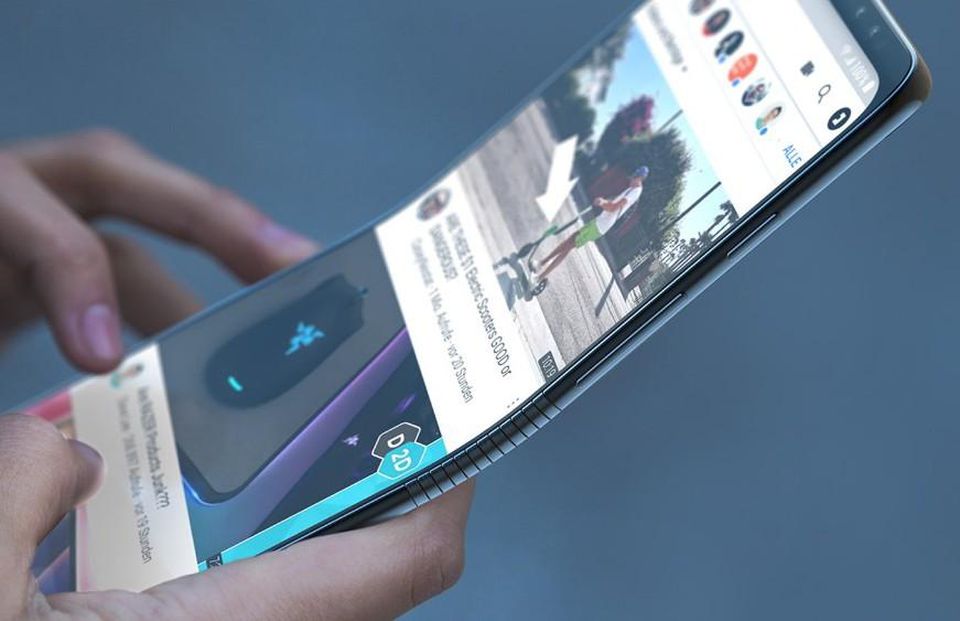 The first foldable phone from Samsung seems to be very important for the industry. Many reports claim that people have already seen it. There are also photos of it. Even if we haven't heard about it in a while, Samsung still promises us this device. Let us remind you that they could not launch it on time, because they had some worrying early reviews.
There's a new report out there that suggests that the foldable device will come here soon and that they are also preparing for their successor, in 2020. Truth be told, we got this from unnamed sources, that says that the successor of Galaxy Fold will come with a 1″ screen on the outside to show different things, such as notifications.
The idea is that the version of the Fold is supposed to be released this summer. Rumors also say that Samsung's priority is to go forward with its portability, instead of making the biggest screen size out there.
So when is the release date for these two?
According to a new report, the timetable shows that Samsung would start sourcing its 6.7″ bendable display in November. Fold two would be released in the first half of 2020. Let us take into account the fact that at least one person saw the Galaxy Fold being used by a person in India. This led to speculation that public testing is happening right now.
The CEO from  Samsung Electronics, JD Koh said to the press that more than 2,000 Galaxy Fold devices are going through tests, so this also comes as a sign that they want to do the re-launch, and that we will finally get the device.
Andie is an IT lover and in his free time he likes to make tutorials dedicated to those interested in Android programming. Continually seeking for challenges he likes to test his skills and knowledge. Is thrilled to be part of the S4Tips team and hopes that together we can contribute to community development.